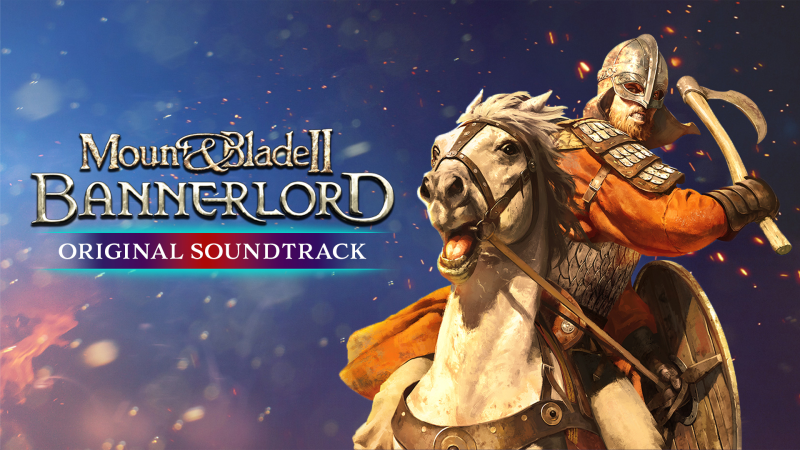 Greetings warriors of Calradia!
We are delighted to announce the release of the Mount & Blade II: Bannerlord Original Soundtrack. It offers two discs with a total of 61 original recordings!
The first disc contains 31 tracks ranging from the Bannerlord Theme to recordings used during Combat and Campaign gameplay. They are grouped by culture and similarity and were composed by Periscope Studios.
Hawking Jareed, by Periscope Studios
---
The second disc contains 30 Tavern tracks composed by Ensemble Galatia. They include 6 exclusive short introductions to the Calradian cultures that are not available in the game.
Fire, Sun and Moon, by Ensemble Galatia
---
While you have been able to listen to most of the included tracks during your Bannerlord playthrough, you can now relax your mind with the help of the Vlandian Vielle or get energized alongside a Sturgian Tagelharpa directly through the Steam Library.
We would also like to take this opportunity to express our gratitude to the composers for producing music that helps breathe life into the world of Calradia. It transfers us into the land of strict nobles, harsh battles, and cheerful tavern folk.
Finally, we would like to thank you, our community, for being part of the journey and we hope that you enjoy listening to the tunes as much as we do.
You can find the Soundtrack on Steam.
It will be released on other platforms like Spotify in the future as well.