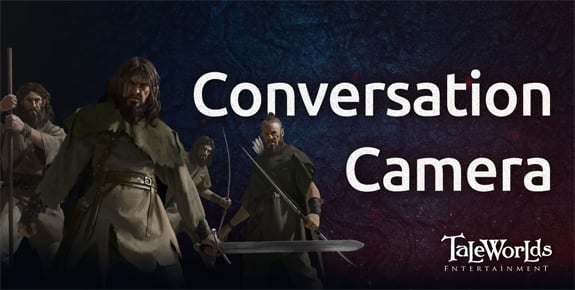 Greetings warriors of Calradia!

2019 is upon us, and we are back, as promised, with a Bannerlord blog to ring in the New Year. We want to ease back into them with a small update about a change we made quite recently to our conversation camera.

Those of you with a keen eye will have noticed that the conversation screenshot in our previous blog looked a little different to a standard Mount & Blade dialogue screen. And it wasn't just the UI overhaul and new persuasion system that were on show, although admittedly, they are probably the things that caught your attention!

Immersion is something we have talked about multiple times throughout this blog series, so we won't go on about it too much in this blog, however, it is safe to say that it was the main factor in our decision to make a change to the dialogue system camera. We want players to have a fluid and immersive experience with Bannerlord, which means that we look at all of our previous work with a critical eye to see where improvements can be made to match the high standards we have set ourselves for Bannerlord.

So what have we done to improve the camera? Well, this time around we have gone for something a little more subtle and understated. The new conversation UI is unobtrusive, and the camera gently shifts to focus on the NPC you are engaging in a dialogue with. The camera retains the viewing perspective you play the game from, so, if you enter a conversation in first-person, then your conversation camera is also in first-person, and likewise, if you initiate a conversation in third-person, your camera will remain in third-person. We use a depth of field effect to draw your attention to the focal point of the conversation (the NPC you are talking to) as an additional way of immersing you in the conversation and to prevent you from being too distracted by what is taking place in the background. These small changes combine together with the new conversational animations (which we discussed in a previous blog) to make a more immersive and fluid conversation system.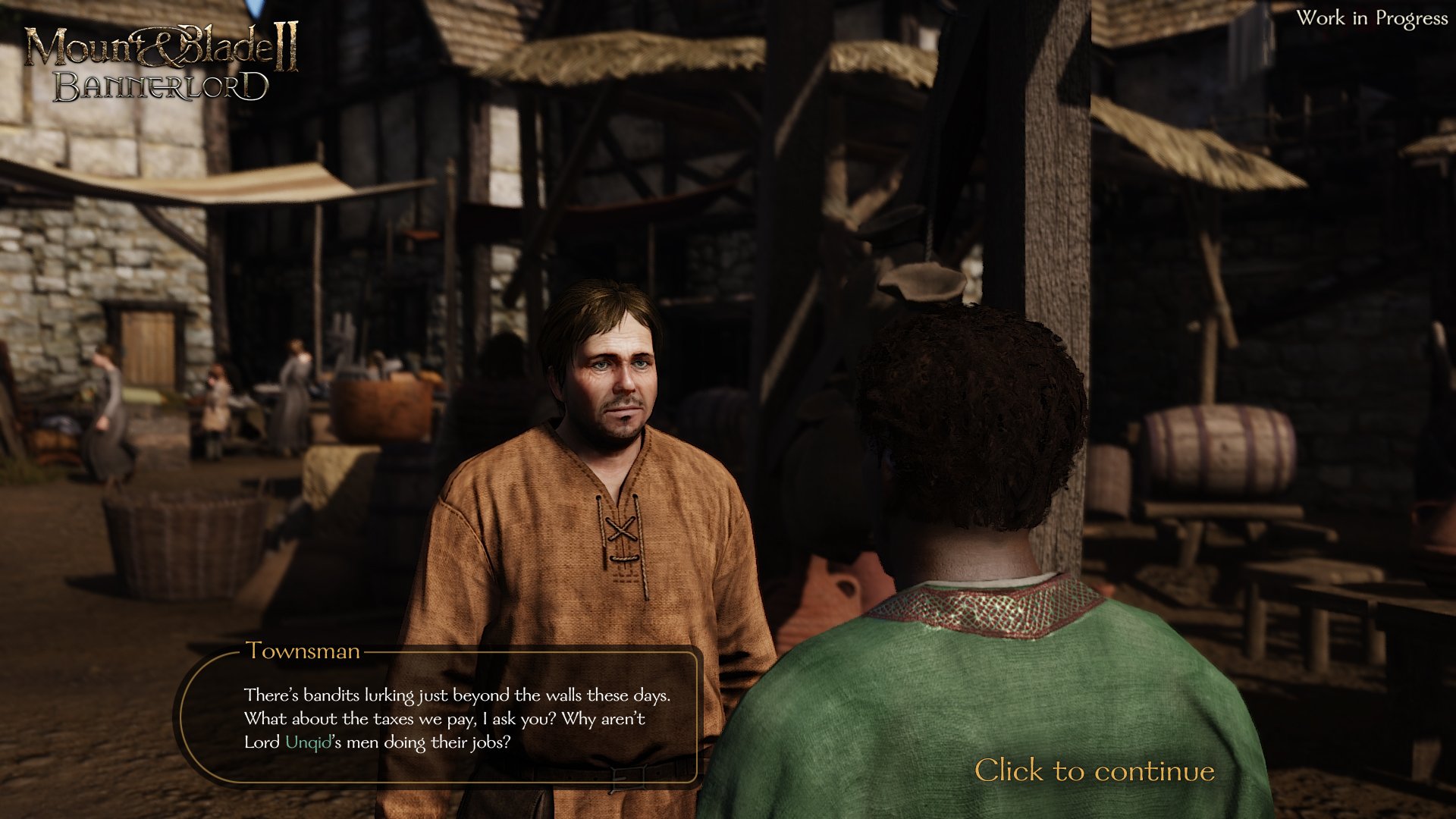 Finally, we have added more characters to the conversation screens in instances where it would be appropriate (such as when being accosted by a group of bandits). It always seemed a little unnatural in our previous games to be speaking in a one-on-one conversation with a lord before a battle, or to a bandit leader looking to intimidate you into handing over your hard earned denars. In Bannerlord, you can expect to see leaders flanked by bodyguards, which we think helps to visually represent characters of their stature.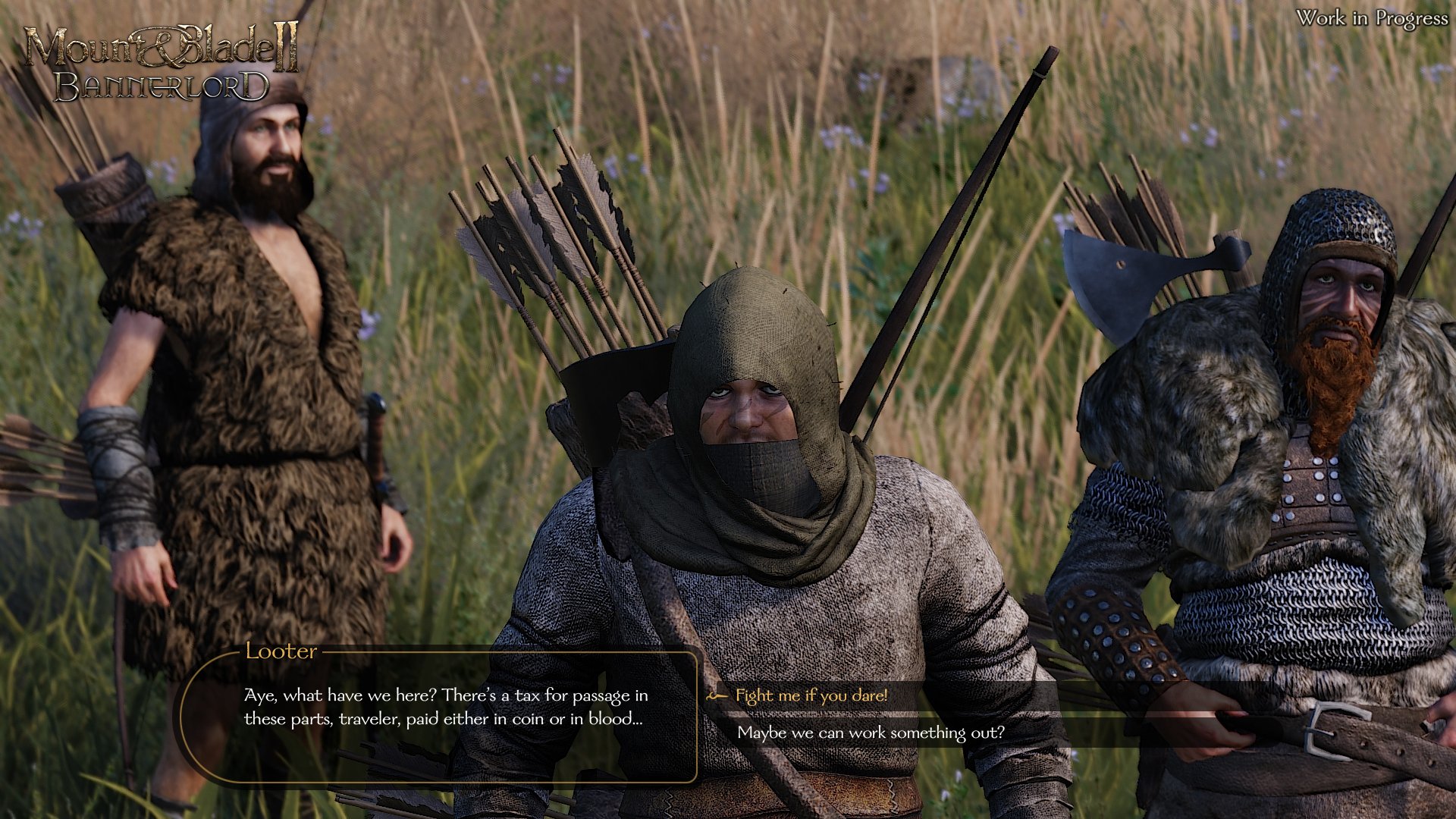 In next week's blog, we will be talking to Gameplay Programmer, Bahar Şevket. If you have any questions you would like to ask her, please leave a reply in the comments section and we will pick one out for her to answer.
Join the conversation and comment on the forums! (108 comments)