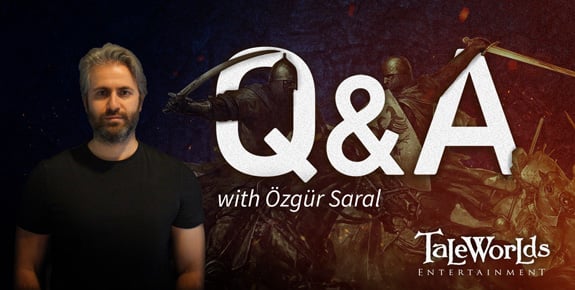 Greetings warriors of Calradia!

TaleWorlds has grown over the years into a medium-sized studio with over 70 people, but not so long ago this used to be a very, very small team. Today we want to introduce you to a veteran of the company who was one of the first to join Armagan Yavuz when he was creating the original Mount & Blade: our lead artist Özgür Saral.

Özgür has been with us since then, working on every game in the series, making him one of the main people responsible for the look and feel of Mount & Blade – and his work has left a profound impact on Bannerlord, of course!



NAME
Özgür Saral
FROM
Trabzon, Turkey
JOINED TALEWORLDS
2005
EDUCATION
Business Management
OFFICIAL JOB DESCRIPTION
Lead Artist
WHAT DO YOU NORMALLY DO DURING YOUR DAY?
"I spend a large part of my day determining the priority of the necessary work and ensure that it is designed up to standard. I delegate the designed tasks to the appropriate team members and find solutions for any issues that arise for any tasks that are in progress. I make up shortages, such as with modelling and scene design etc., with any spare time I have."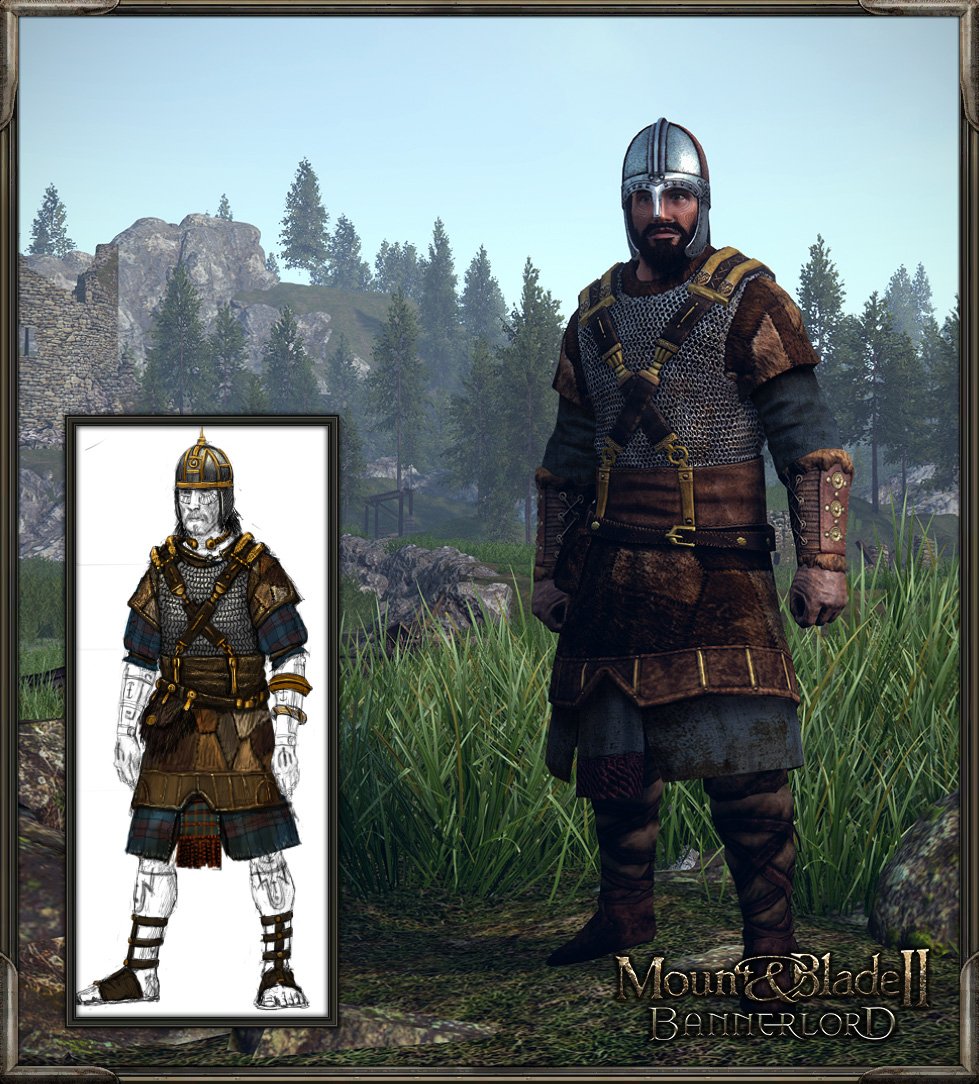 WHAT DO YOU LIKE THE MOST ABOUT BANNERLORD?
"What I like the most in Bannerlord is the realistic and detailed visuals (thanks to our new game engine!)."


WHAT IS THE MOST DIFFICULT THING THAT YOU SOLVED SO FAR, DURING THE PRODUCTION OF BANNERLORD?
"In the early stages of Bannerlord, we used to face problems because our editors were being rewritten and this was affecting our workflow. We managed to overcome this problem by using an alternative schedule. Now, we have our final editor which has become one of the most valued tools at our disposal."
WHAT DO YOU CURRENTLY WORK ON?
"I am currently working on particles for castles (walls, edges, towers, gates etc.) to make them frangible and to ensure that all of the levels are consistent. Ensuring that particles are compatible with each other is really important in order to prevent both the prolongation and general mess during scene design."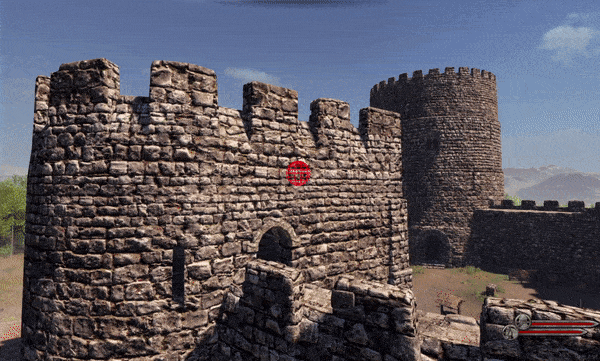 WHAT FACTIONS DO YOU LIKE THE MOST IN BANNERLORD?
"My favourite faction in Bannerlord is Aserai. This faction has a warm climate and to see details like adobe houses, fabric sunshades and date palms reminds me of the mystical atmosphere of the east. Generally, it is the architectural and cultural details which make me feel attached to Aserai."


HOW WILL WOUND AND BLOOD VISUALS CHANGE FROM WARBAND – BOTH ON MODELS AND ON THE PLAYER CHARACTER WHILE USING 1ST PERSON VIEW?
"Our current blood system works together with the particle system. Each particle (like sword blows, running in the mud, etc.) can leave blood and mud-like effects by sticking onto surrounding objects. The blood meshes, designed in accordance with physically based lighting, help us to obtain more realistic details when compared to Warband."


HOW DO THE DIFFERENT TOWNS AND VILLAGES DIFFER FROM WARBAND?
"Towns and villages are more attractive and crowded than in Warband. There are more constructions which reflect the factions and more colourful streets that are home to gangs that you can fight."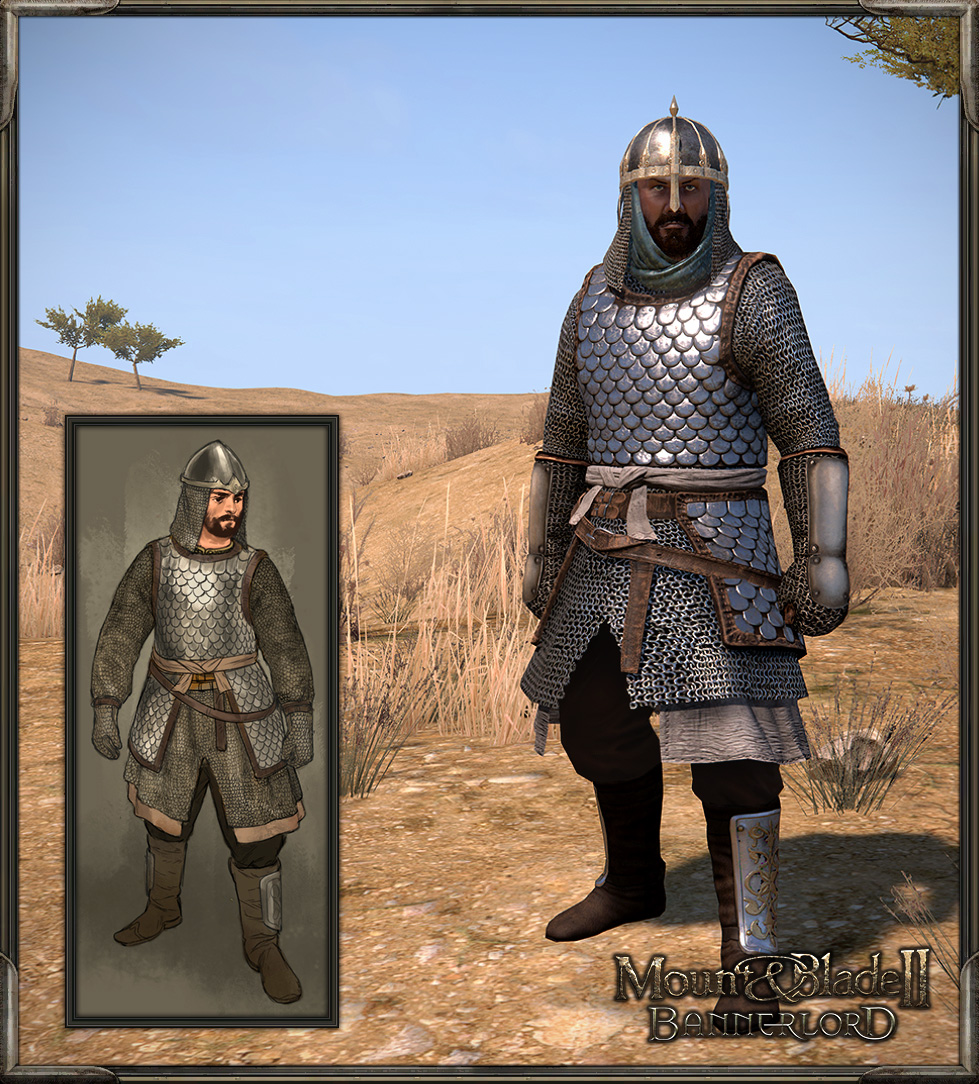 Join the conversation and comment on the forums! (175 comments)