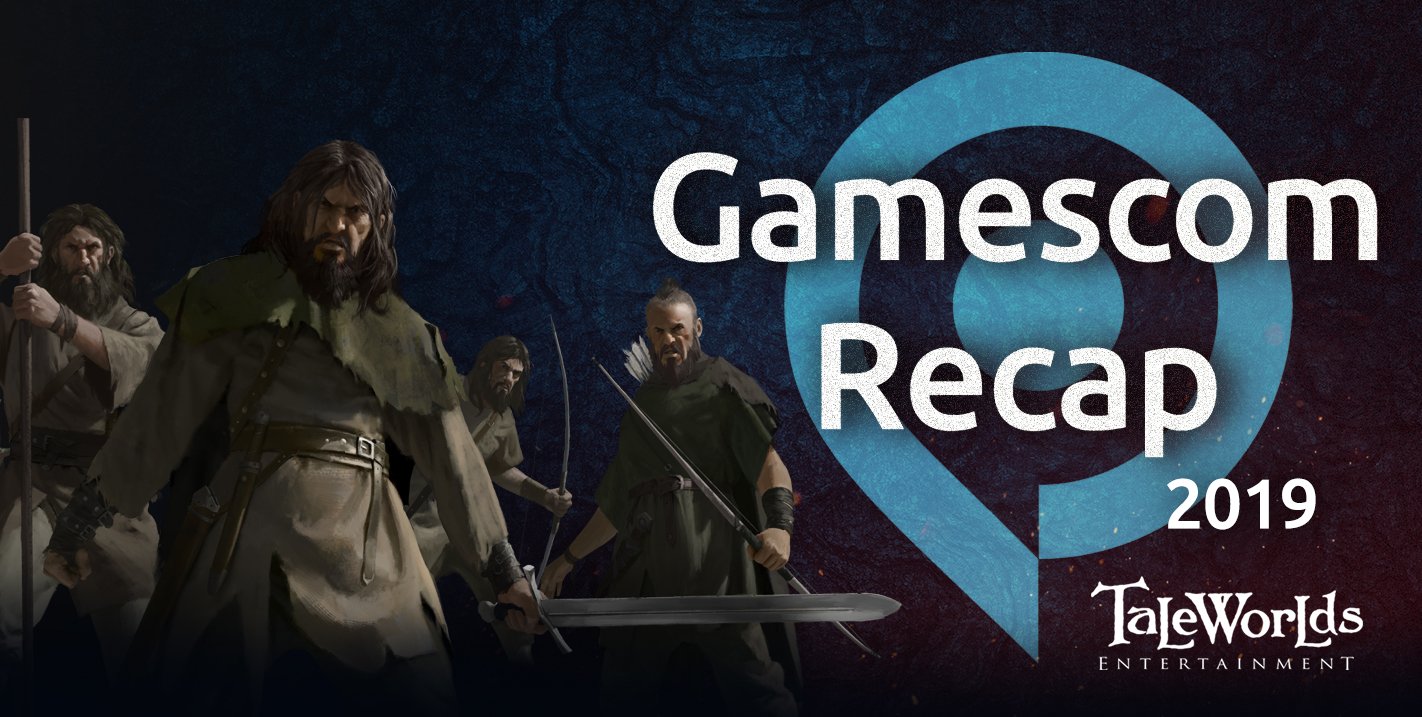 Greetings warriors of Calradia!

As the dust from Gamescom begins to settle, we thought we would use this week's blog to give you a summary of the events from last week's show before inviting you to present some questions for us to answer in next week's blog.

So, let's get to it, shall we? As we explained a couple of weeks back, this year's Gamescom was a rather special one for us. For the first time ever, we presented the game in the public area of the show with a hands-on demo of Captain mode, a 6 vs 6 team-based game mode that puts players in command of a detachment of their own AI troops. Meanwhile, over in the business area, we presented guests with a hands-on demo of the mid-game of Bannerlord's vast sandbox campaign, putting a heavy focus on large-scale battles and sieges.

This was actually quite a challenging task for us. Before this year, we had only shown the game in the business section to a restricted audience. This time, we would not only have a public booth for the first time, but we would also offer the single-player demo separately in the business area. This really put a lot of stress on our team. Although programmers working on single-player and multiplayer could generally work independently, our QA team, level designers etc. had to put a lot of work to ensure that both demos were ready. We also had to design and plan for two separate booths, which was quite a task in itself!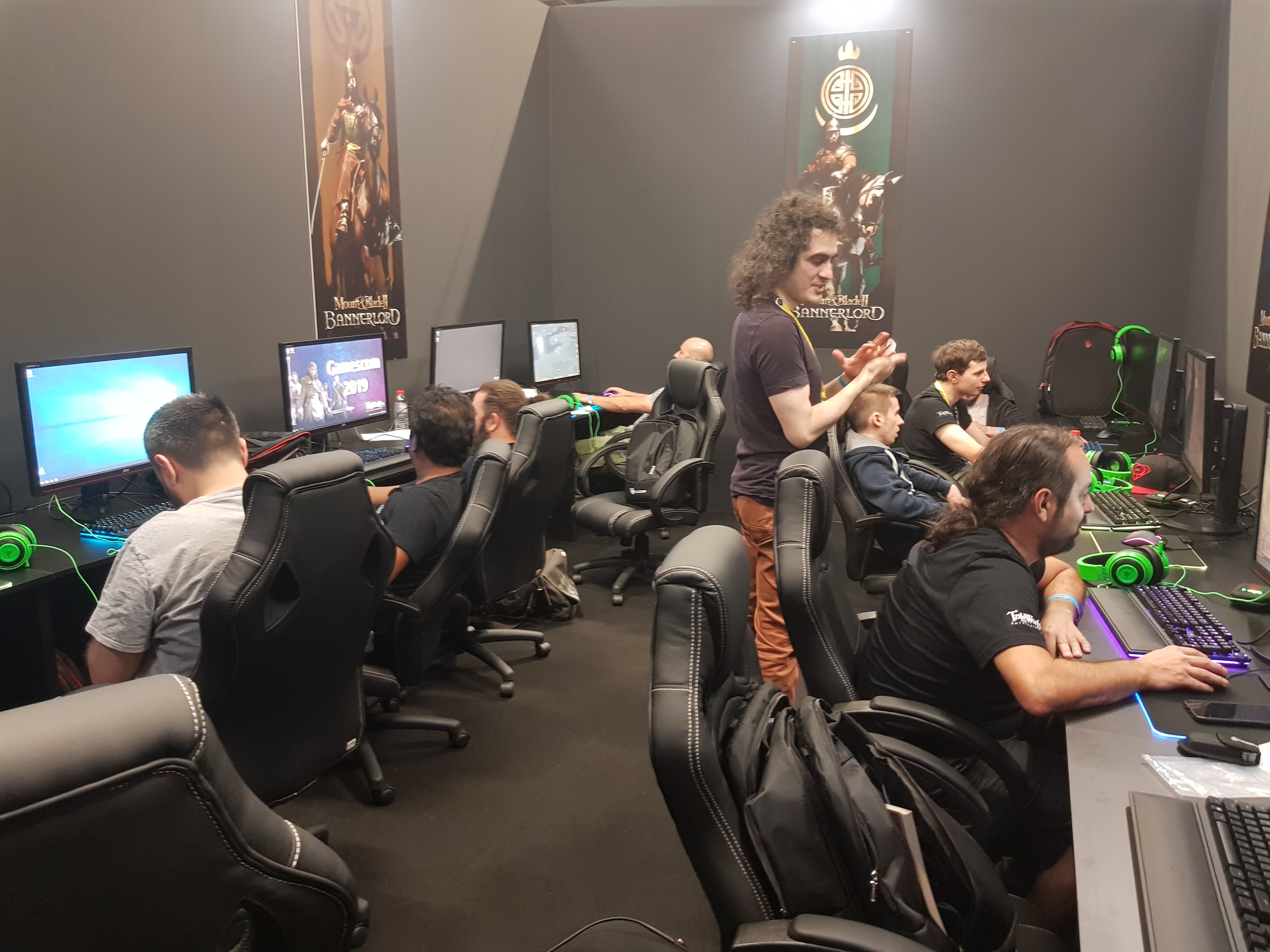 The TaleWorlds team making the final preparations at our business area booth

Thankfully, in the end, our confidence paid off and we were able to show the game in somewhat its entirety, with thousands of guests visiting our booths, and in some instances, multiple times! We won't lie though, for as well as we feel things went (amazingly if we do say so ourselves!), there were a few small issues here and there, but that is to be expected of a game that is still in development. Barring the odd obscure crash and some minor optimisation issues, overall the demos were stable, had a sufficient amount of content to keep people entertained, but more importantly, they were fun!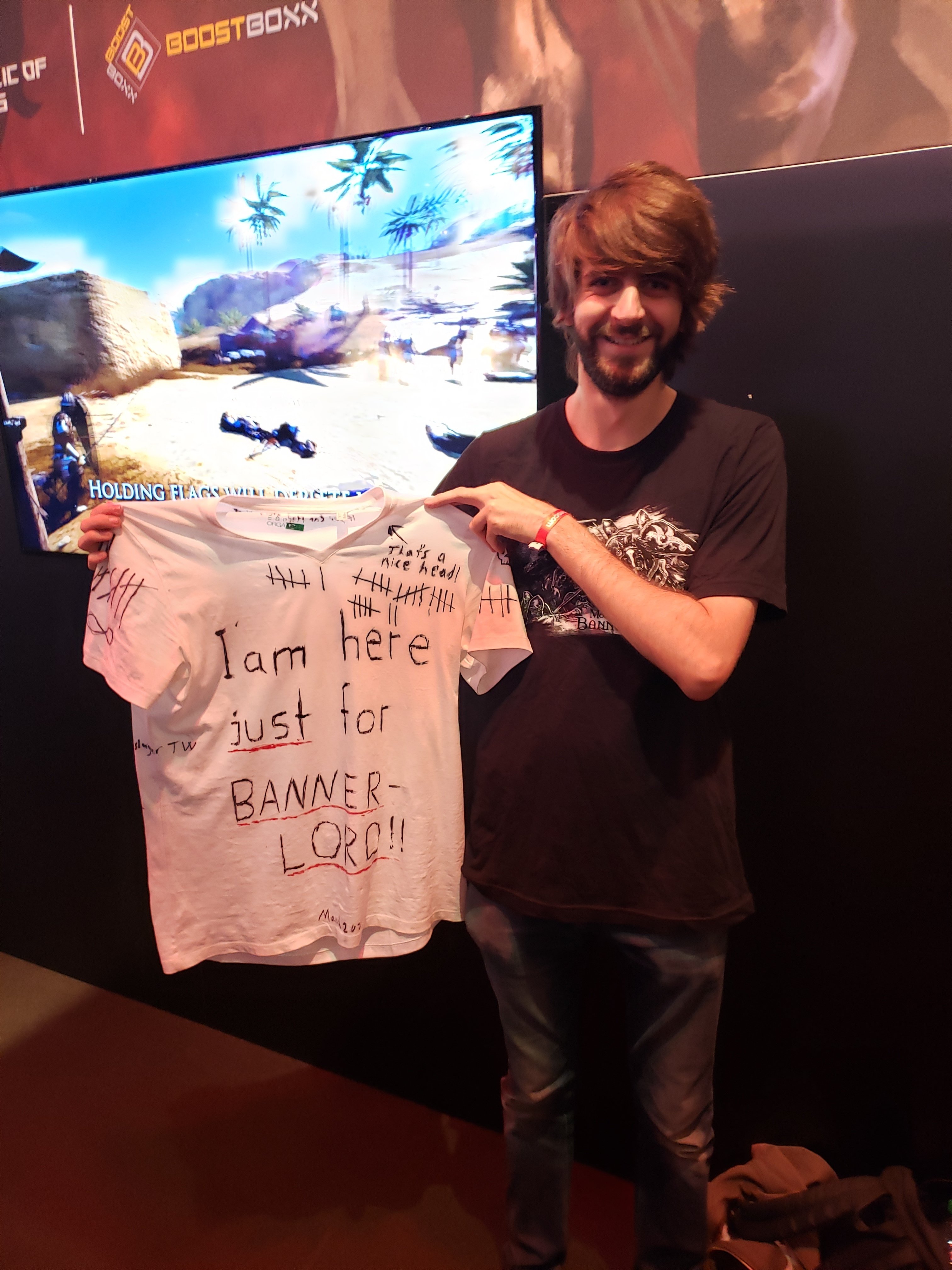 Community member, Killbotter, after a game or two of Captain mode

We were blown away by the response from the players at both booths. It was amazing to see people completely fresh to the series standing alongside Mount & Blade veterans, enjoying the game we have worked so hard on for so long. We can't express how much it meant to us to see the look on people's faces as they rode head-on into battle with a huge smile on their face.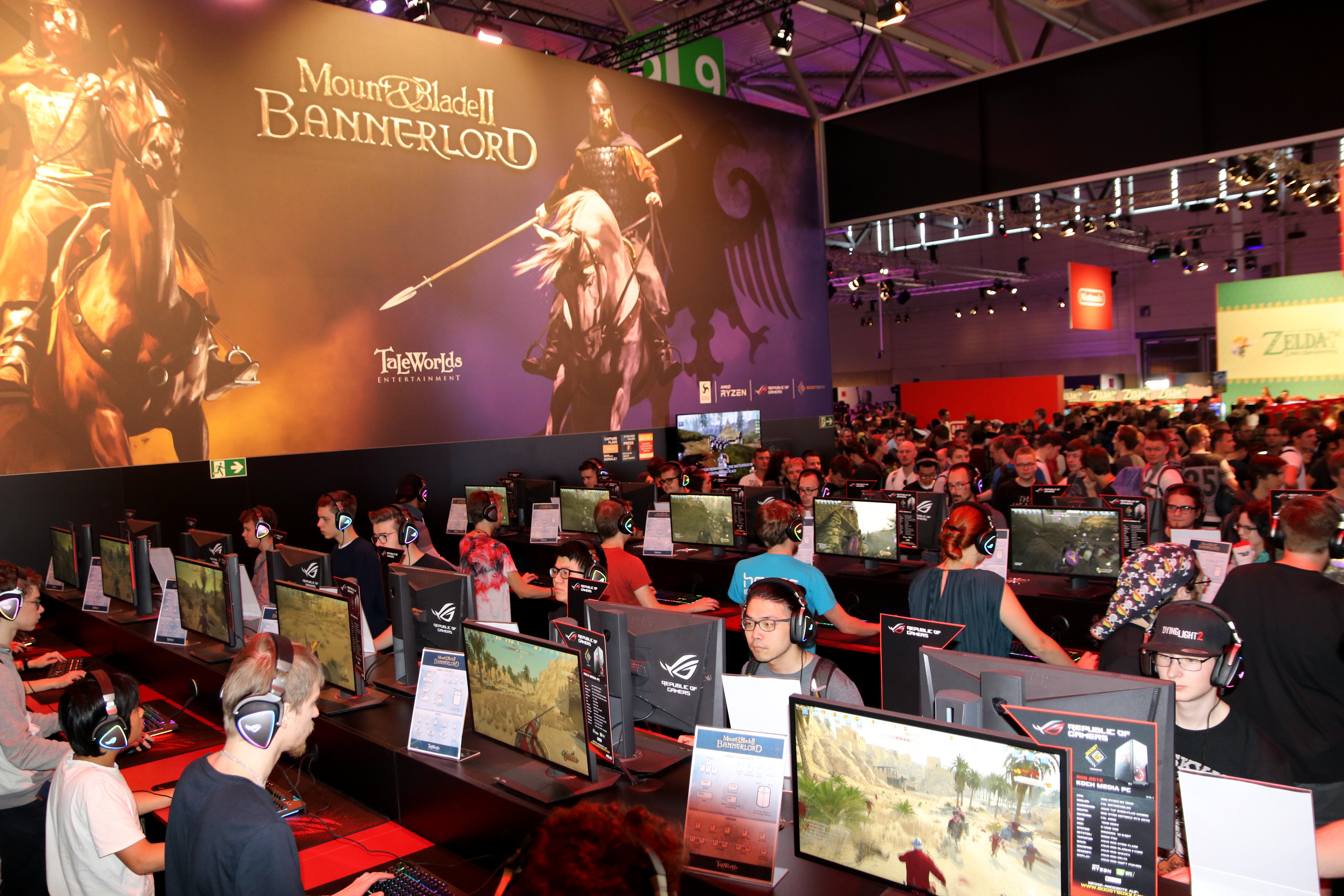 Visitors at our public booth playing Captain mode

At the beginning of the week, we made the announcement that the game will be launched on Steam Early Access in March 2020. It wasn't our intention for Bannerlord to launch exactly 10 years after our previous game, Mount & Blade: Warband, was released, however, we do find it to be a rather amusing coincidence nevertheless! Alongside this announcement, we opened up a web form for people to apply to take part in Bannerlord's ongoing closed-beta, which, by the way, is still open: beta.taleworlds.com
So, why the decision to launch in early access? Well, for a game as huge as Bannerlord, we knew that at some point we would need to get a large pool of players in to play the game and find all of the strange and hidden bugs that are simply impossible for a team of our size to locate. The game has completely expanded in scope compared to anything we have released before, and not just in terms of map size and settlement counts. We are talking about the many new game features and mechanics, most of which are interconnected, meaning that any slight change in one can have an unexpected knock-on effect in another. We are keen to hear feedback from our players on these new features, as well as, the changes we have made to existing features. We want to work alongside our community to deliver a game that achieves our goals and vision while providing them with a unique and enjoyable experience that they can keep coming back to well into the future.

We will be talking a lot more about what you can expect from early access over the coming weeks so that you can make an informed decision on if you would like to access the game in an unfinished state or not, but for now, we just want to make it clear that there will be a lot of content there to keep you entertained for many, many hours.

As for the multiplayer closed-beta, we will start to invite players in from next week onwards. We have made the decision to invite people in waves, so if you don't get a key next week, please do not be disheartened. We will be targeting different groups at different stages so we can gather feedback from a wide range of players. We have decided to take this approach because we feel it would be the most effective way for us to make use of the limited amount of time we have to gather feedback and data to refine multiplayer in time for the early access launch. This allows us to target and tackle specific problems individually rather than allowing ourselves to be overwhelmed from the get-go.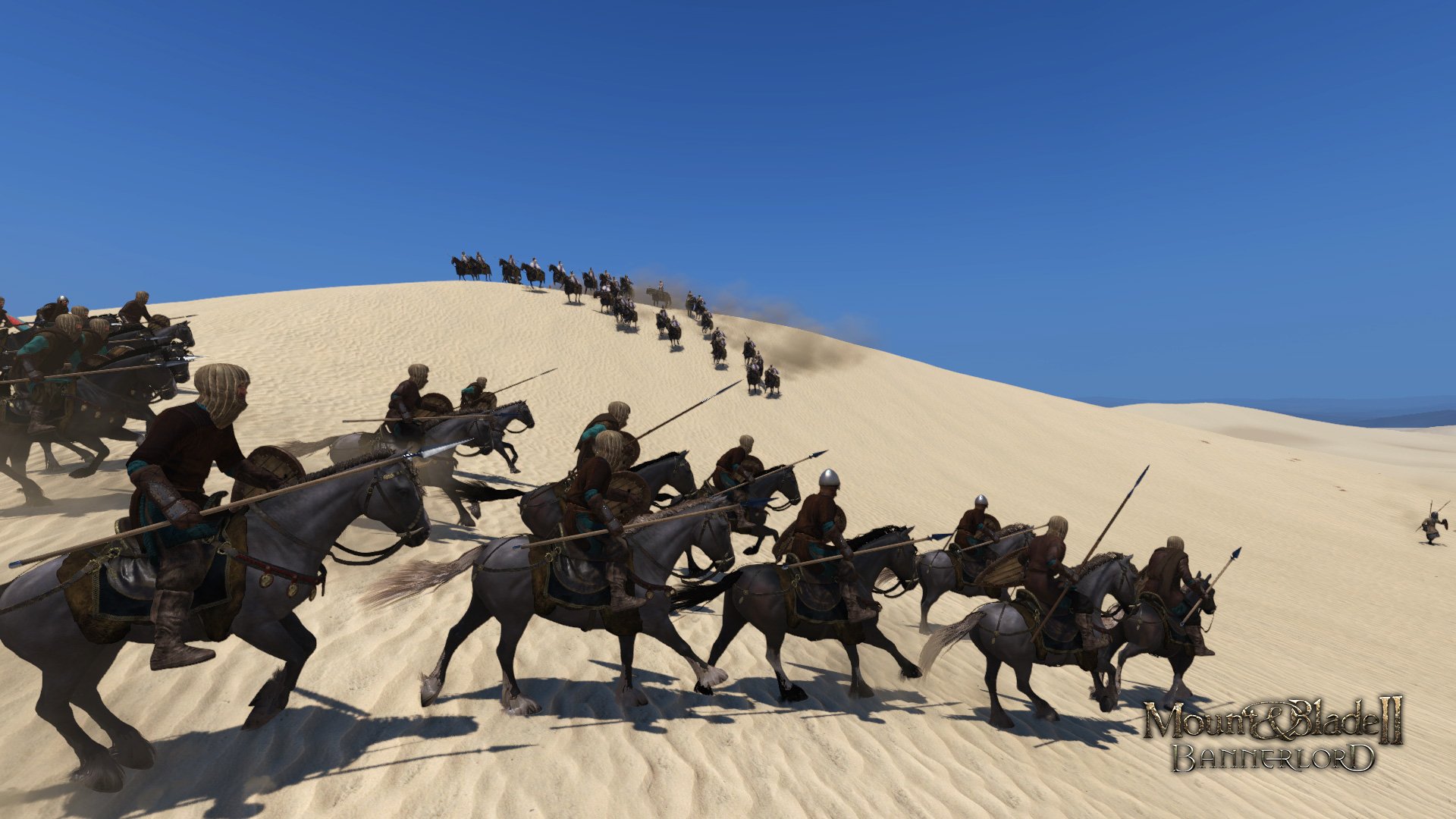 We would like to invite you to ask any questions you may have about this year's Gamescom, as well as, any questions you may have about the closed-beta and early access, by leaving them in the comment section below. We will select a few to answer in next week's blog, which we will present to you alongside a gameplay video from the single-player demo.
Join the conversation and comment on the forums! (103 comments)