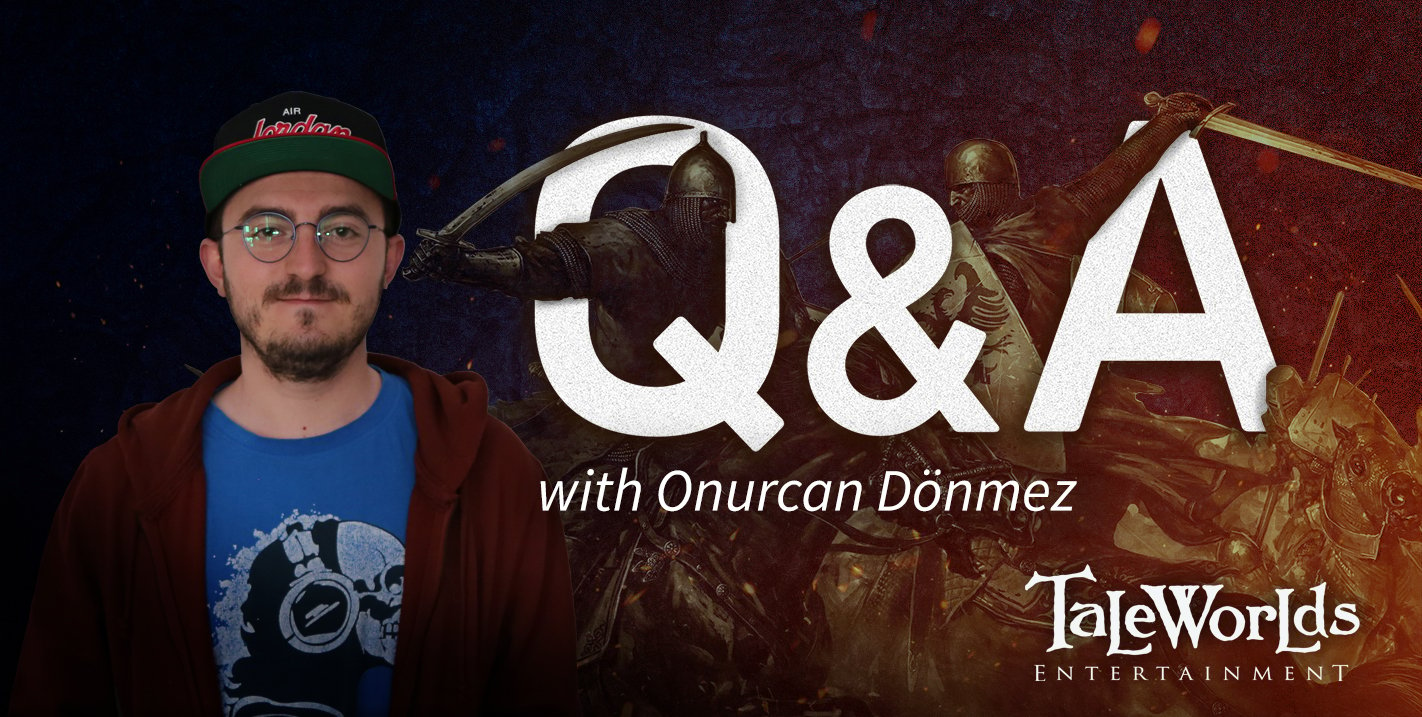 Greetings warriors of Calradia!

One part of game development that is often overlooked or undervalued is Quality Assurance (QA). Testing a game is an integral part of the development process, and with a game of the scale of Mount & Blade II: Bannerlord, the testing process is paramount in ensuring that the many different features and systems, that more often than not are intertwined and dependant on each other, work as intended to provide players with a fun and enjoyable experience. In this week's blog, we talk with one of the people responsible for making sure that the game meets the standards that both we and our players expect, QA Tester, Onurcan Dönmez. 


NAME
Onurcan Dönmez
 
FROM
İzmir,Turkey
 
JOINED TALEWORLDS
2015
 
EDUCATION
Aviation Management

OFFICIAL JOB DESCRIPTION
Game QA Tester
 
WHAT DO YOU NORMALLY DO DURING YOUR DAY?
"I play Bannerlord from morning till night... At least my friends think so. But, this is not the case of course. As the QA team, we have a specific workflow and test scenarios. My main task is to perform them and to improve them when necessary. Apart from this, I follow the other tasks by attending the daily/weekly meetings of other teams, emphasize the priorities, and share my team's feedbacks with them. In the evaluation meetings we have held daily in the past few months, I share my comments about the current state of the game and share my design ideas. Our job is not just about finding bugs and reporting them, but also to make sure that the game is of high quality and fun.  So in summary, I normally test the game, follow the tasks, attend meetings, and share feedback during my day. "
 
WHAT DO YOU LIKE THE MOST ABOUT BANNERLORD?
"What I like about Bannerlord is to have the title of the person who plays Bannerlord the most and the incredibly funny bugs we came across :)

What I like the most is the richness of the game in terms of features. I have played lots of games across a number of different genres for over 20 years, but only some of them have such richness. If you take the list of Bannerlord's features, it would take a day or more to shallowly test just one of them."
 
WHAT'S THE MOST DIFFICULT THING THAT YOU SOLVED SO FAR, DURING THE PRODUCTION OF BANNERLORD?
"Something I try to keep on top of and is probably my most challenging task, is to encourage a healthy level of communication between the teams. I came to the following conclusion as a result of my experiences, thanks to my current position in the company: working in a QA team requires you to recognise other teams, individuals and their working methods, to build good relationships and to ensure that different teams work in collaboration with each other. Our responsibility is to act as a filter in terms of accuracy and quality of the work. Therefore, we need to keep a good channel of communication open with everyone.

In order to help you visualise this, I can give an example: Before implementing a quest to the game, I check the algorithms and dialogues of the quest. If I find a problem, I talk to the designer of the quest to get it fixed. Following this, the design of the quest is approved and sent to the programmers, which means that I need to communicate with the programmers at this stage and test it after the implementation. The drafts may not be suitable to implement, may not be fun, or may cause some unexpected problems. We need to collaborate with the designers, programmers, and even graphic designers or game engine team to solve these problems. In such instances, positive and healthy communication is essential to solving the problems within the shortest amount of time.

Improper work can be done due to a lack of communication and it can hamper the speed of development. To avoid this, I am trying to do my best to provide a continuous flow of information."
 
WHAT DO YOU CURRENTLY WORK ON?
"Multiplayer tests are taking most of my time recently. As we have already announced, we are preparing to enter a beta process soon and so we are working hard on this to present the game in the best way possible."
 
WHAT FACTION DO YOU LIKE THE MOST IN BANNERLORD?
"Empire. We were testing the multiplayer Captain mode that we introduced in the summer of 2017. Late at night, I won a very exciting game with 20 heroic Empire legionnaires. That epic victory is the reason why Empire is enshrined in my memory. And another motivation is the fact that no one else in the company likes Empire except for me!"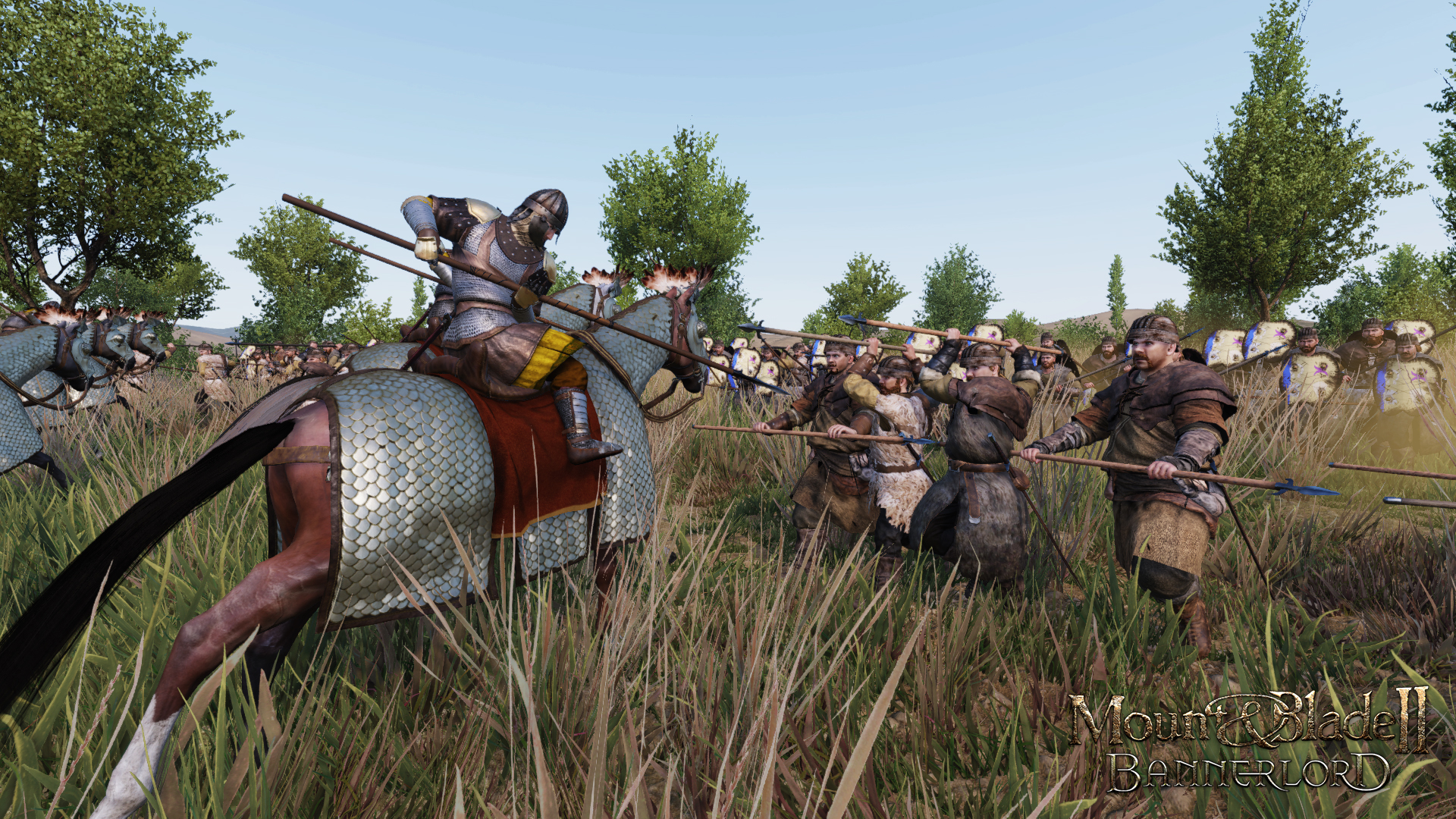 WHAT WAS THE WEIRDEST/MOST COMEDIC BUG YOU'VE DISCOVERED?
"I have some favourite bugs which I find to be interesting and funny.
The creepy winks of the dead warriors lying in the battlefields.
The transformation of swords into lightsabers as a result of an excessive flare bug, turning the game into Star Wars mode.
Naked people walking around as a result of another bug.
The reduction of the height of the siege tower model into half the size of a human and the transportation of it into the castle by the soldiers.
Everyone turning into a child as a result of a bug we had after implementing the child model for the first time. It was really funny to see tiny people swinging huge swords in battles, but it was very disturbing to actual kill child enemies... We are working under really harsh conditions! :)"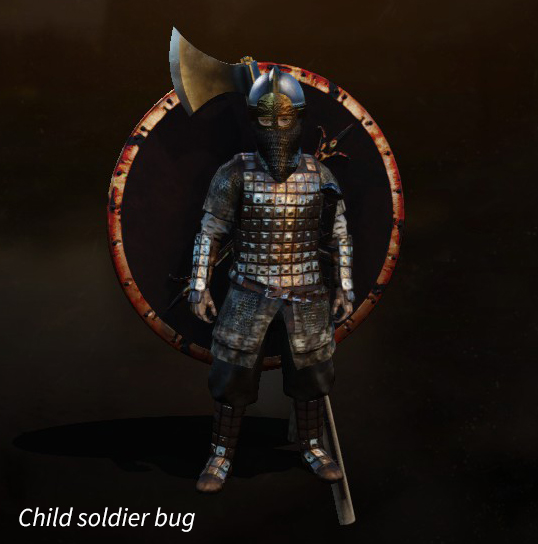 WHAT WAS THE MOST IMPORTANT THING THAT WAS FIXED OR MODIFIED DUE TO YOUR EFFORTS IN QA?
"It is a nice question but difficult to answer. Many problems about various issues are fixed and improved thanks to our feedback and comments, but I can give army AI as a specific example. Previously, armies scattered quickly and misused their time and supplies as a result of ineffective decisions. But now, thanks to the improved AI, they are more effective at making sensible and consistent decisions."
Join the conversation and comment on the forums! (114 comments)