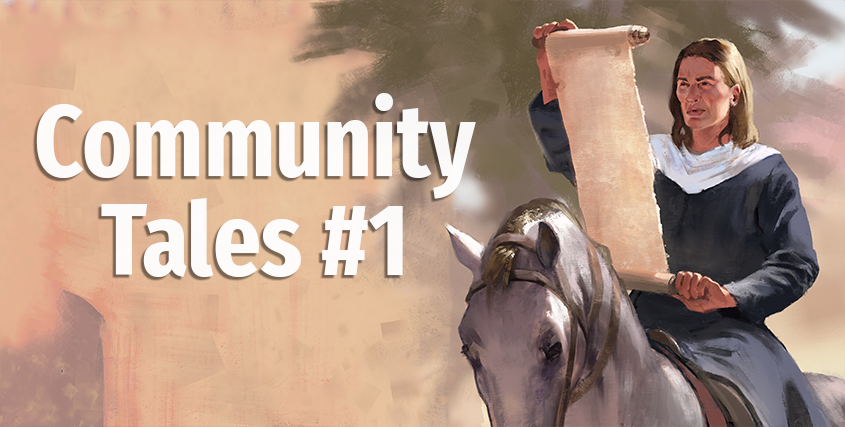 Greetings warriors of Calradia!
Welcome to the first Community Tales - an homage to all the players, artists and modders that breathe life into our realms.
We seek to highlight the magnificence that emerges from every corner of our community - the finest artworks, stunning in-game screenshots, videos spanning from epic battles to comedic escapades, exciting tales, modifications made by the creative modding community and more. Share your own creations with us (#CommunityTales)!
Without further ado, let's jump right in!
---
---
Artisan's Atelier
Khuzait vs Vlandia by mauriciows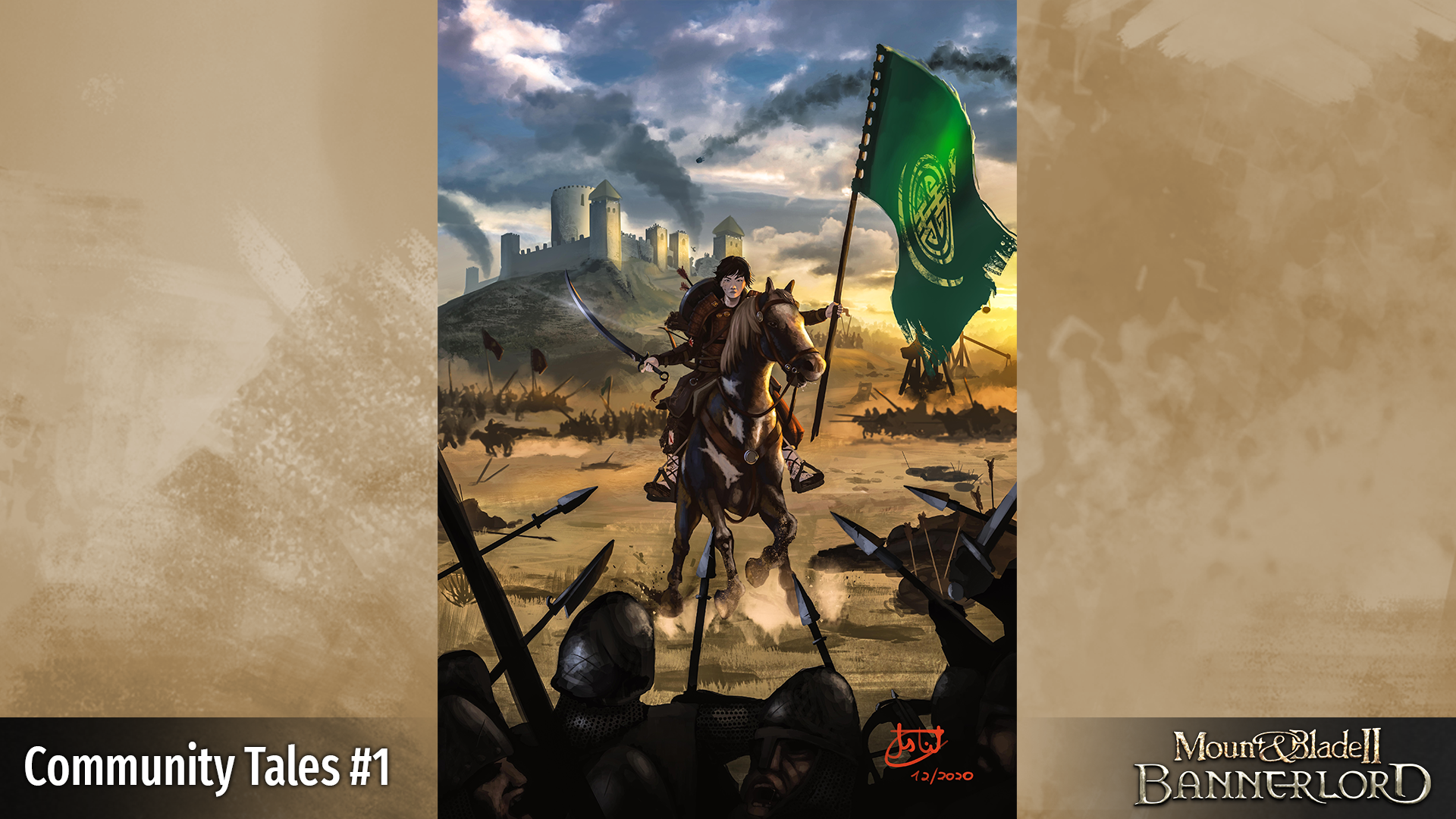 These battanians should know when they're conquered by _kristianmazar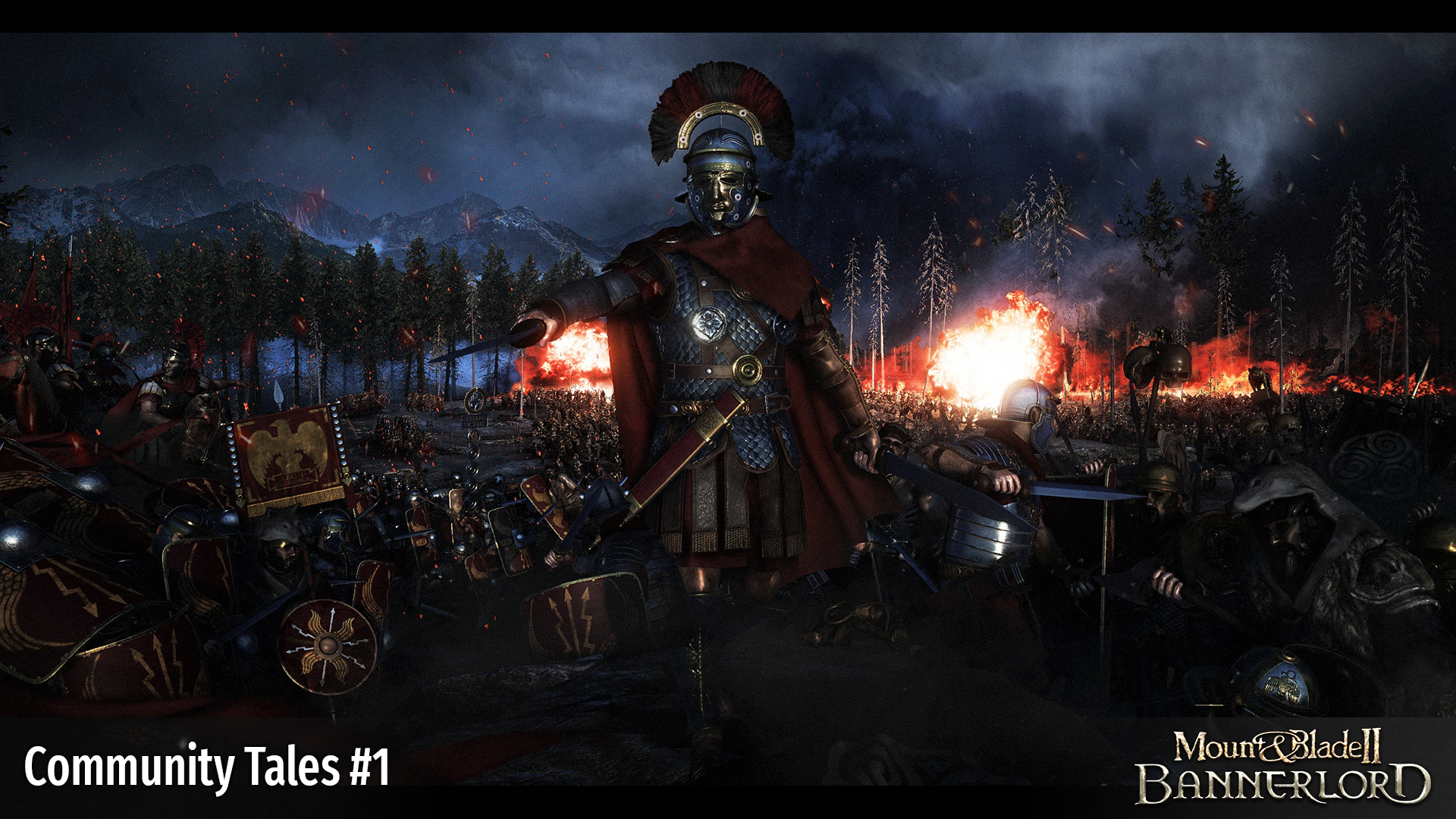 King Harlaus by [GRE] LegateMagnus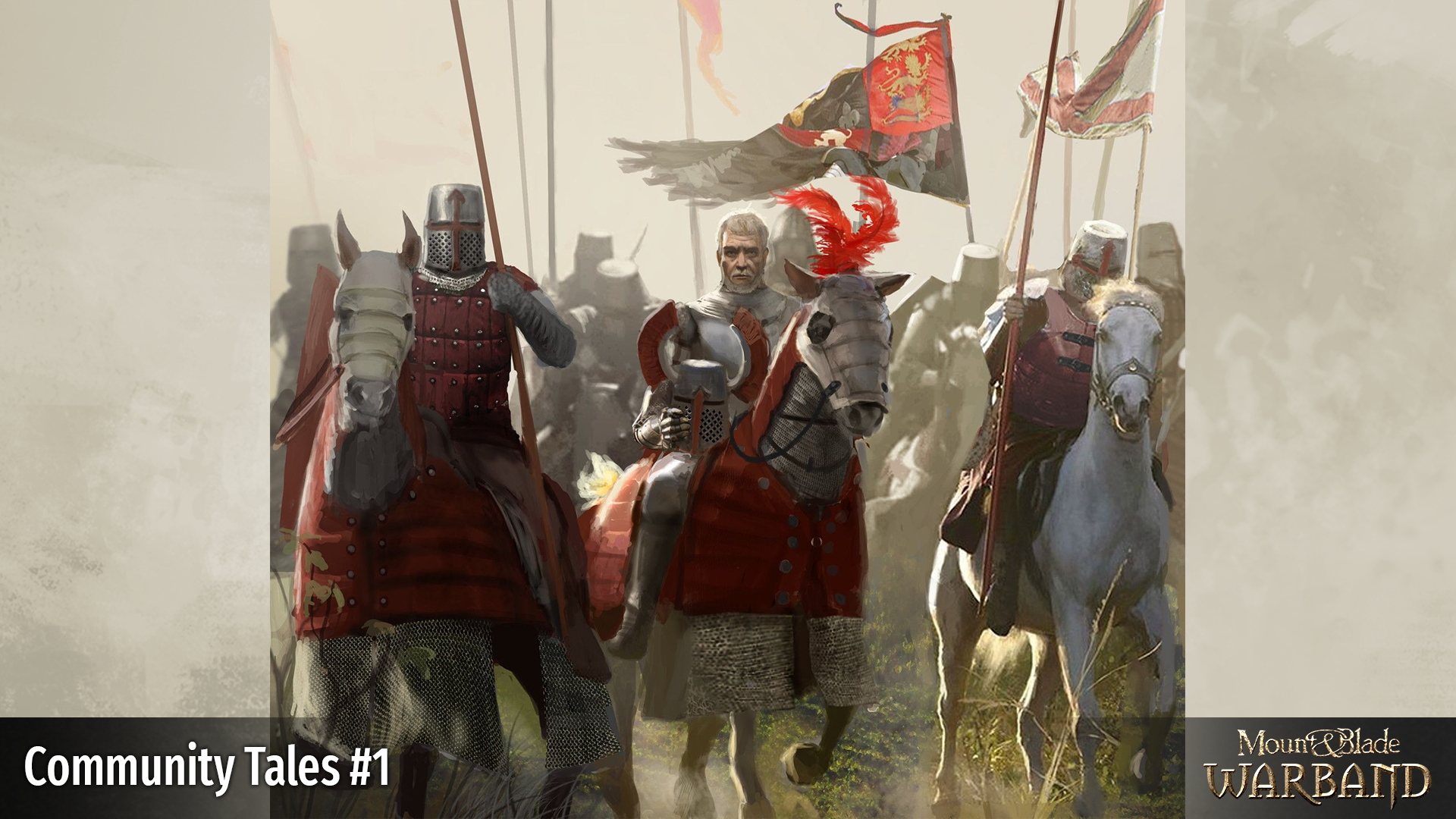 ---
Knightly Vistas
Swampland Battle by Dniprovskiy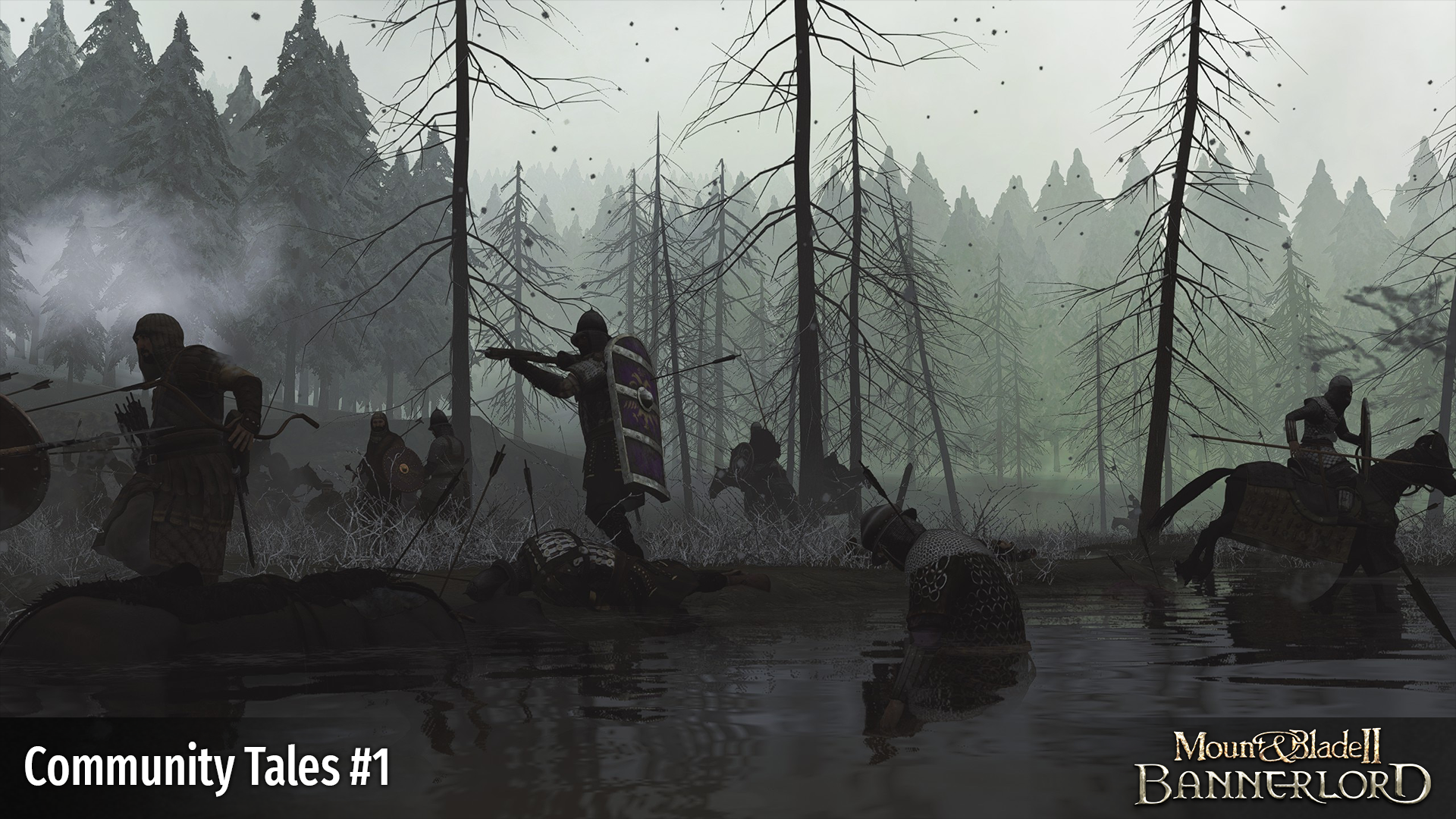 Templars walk towards battle by Carcas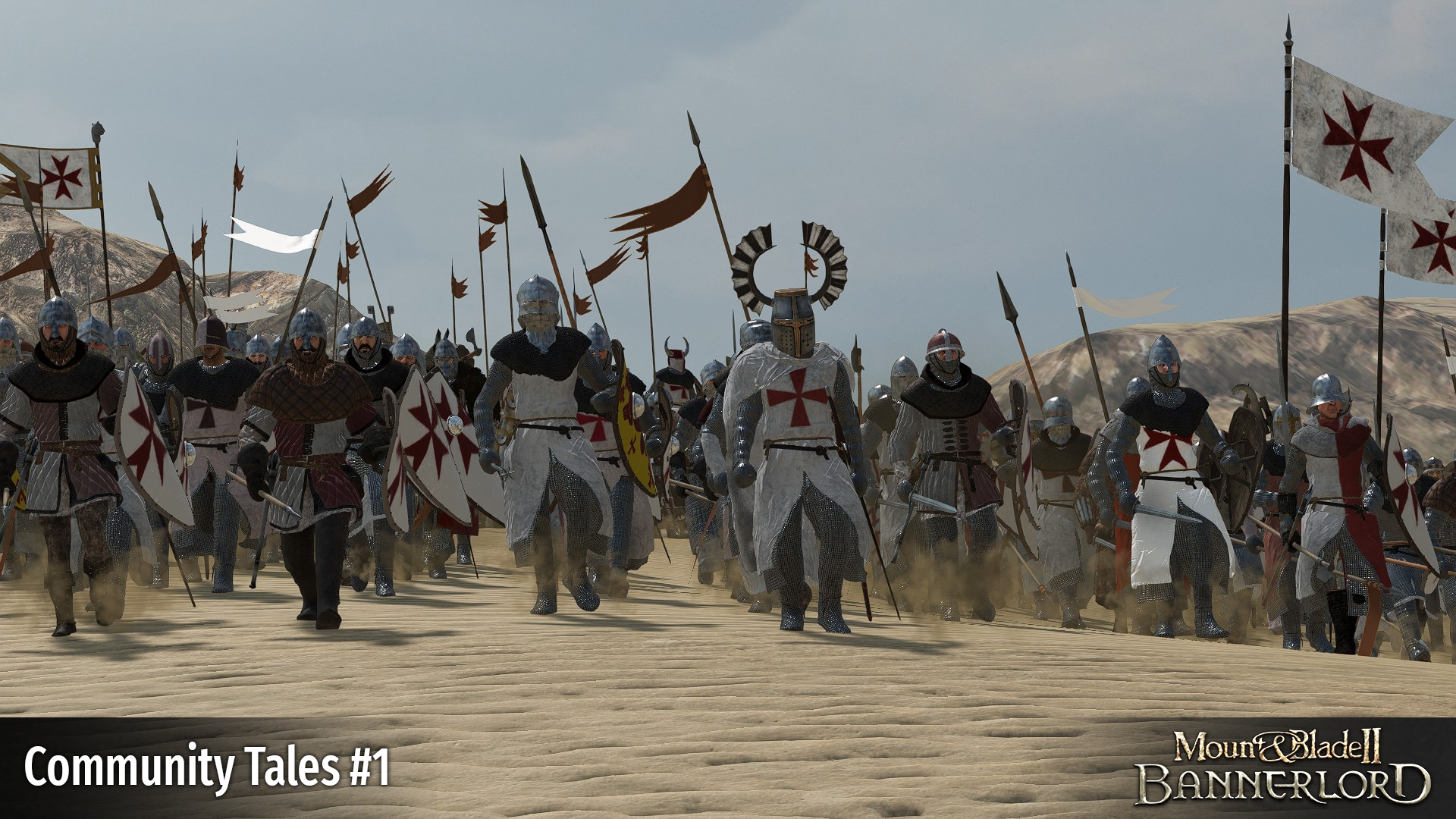 ---
Crafting Marvels
 

Fourberie by Spinozart1
This mod is for our cunning players - lead a bandit horde, engage in criminal activities, stealth tactics, infiltration, assassination, or incite rebellions. Schemes and AI interactions add a new gameplay loop through which you can dominate Calradia.

 

PeasantRevenge by arunasradv
Experience the aftermath of village raids in this mod, where peasants take matters into their own hands seeking revenge. The mod adds additional consequences of raiding villages - heroes need to think twice before storming another village as they may be forced to pay reparations or even get caught and executed!

BetterTroopHUD by MacAwesooome
This mod supports troop management with additional formation details, keeping the player informed on their own troops' ammunition, personal, mount and shield health in real-time.
---
Chronicles in Motion
PEACEFUL Ceremony - Ends In CHAOS by Benoni
When you play Bannerlord and this Banger comes on by Treppo
The Last True Battanian - Episode 1 (BANNERLORD Playthrough) by Winds
7 Bannerlord Features & Mechanics YOU Should KNOW In 2023 by STAN Games & Tutorials
---
Tales of Valor



The Last Dragon: A Bannerlord AAR

by SirButterlord

Have a read on this exciting story of Xuangui, a descendant of the Dragon Emperors of Liang, as he navigates the tumultuous lands of Calradia, unravels the mysteries of his true identity, and seeks justice for his fallen family.

 
---
---
---
If you would like to suggest content for the next #CommunityTales, make sure to tag @Mount_and_Blade on Twitter or @mountandblade on Facebook with the #CommunityTales. Alternatively, you can reach out on our forums to Piconi or Dejan.


DISCUSS THIS COMMUNITY TALES HERE!