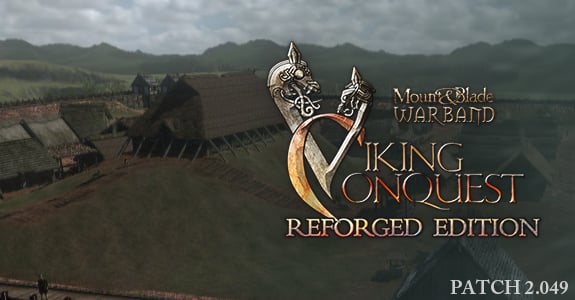 EDIT: This patch has temporarily been rolled back to fix a critical bug. As soon as that issue is fixed, we will push the updated patch out to all users. Sorry for the inconvenience!
Viking Conquest Reforged Edition 2.049 is now available!
If you own the game on Steam or GOG you should have automatically recieved the update; otherwise, you can download the patch from our Viking Conquest download page.
PATCH NOTES (2.049):

- fix Odin cave logic and make it more informative
- balance Odin cave to player level, skills
- make Douar narrative less confusing
- clean up ghost parties
- complete allowing Marshal to demand prisoner releases
- fix slot_party_home_center failures: ports, refugees, change center faction, defeated faction trigger
- fix work dialogs
- prohibit player indictment by pretender
- reset last story battle when its state is somehow corrupted
- redo battle immersion to avoid sound overload and improve shield taunt
- fix AI by initializing $teams_last_fighting properly
- German localisation added